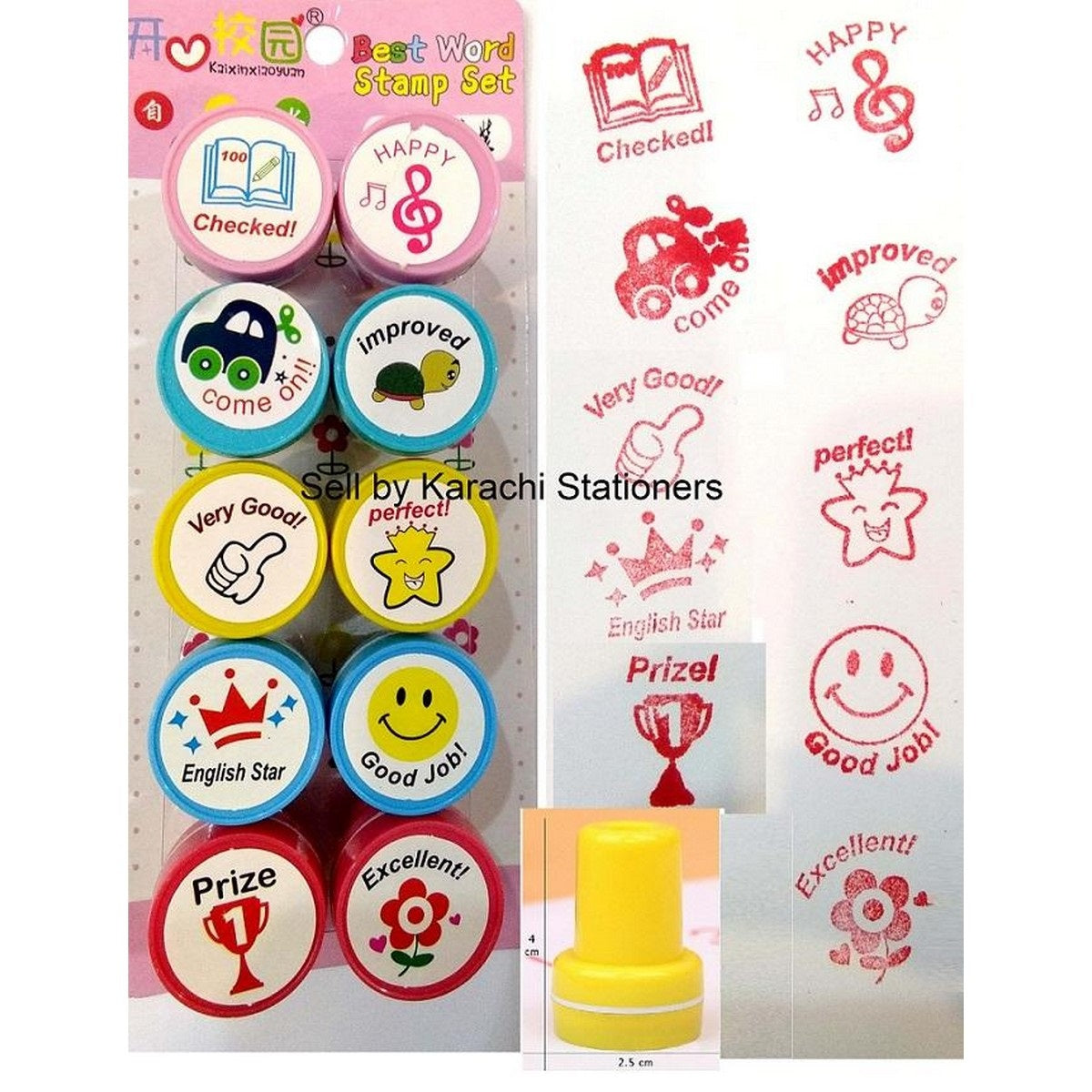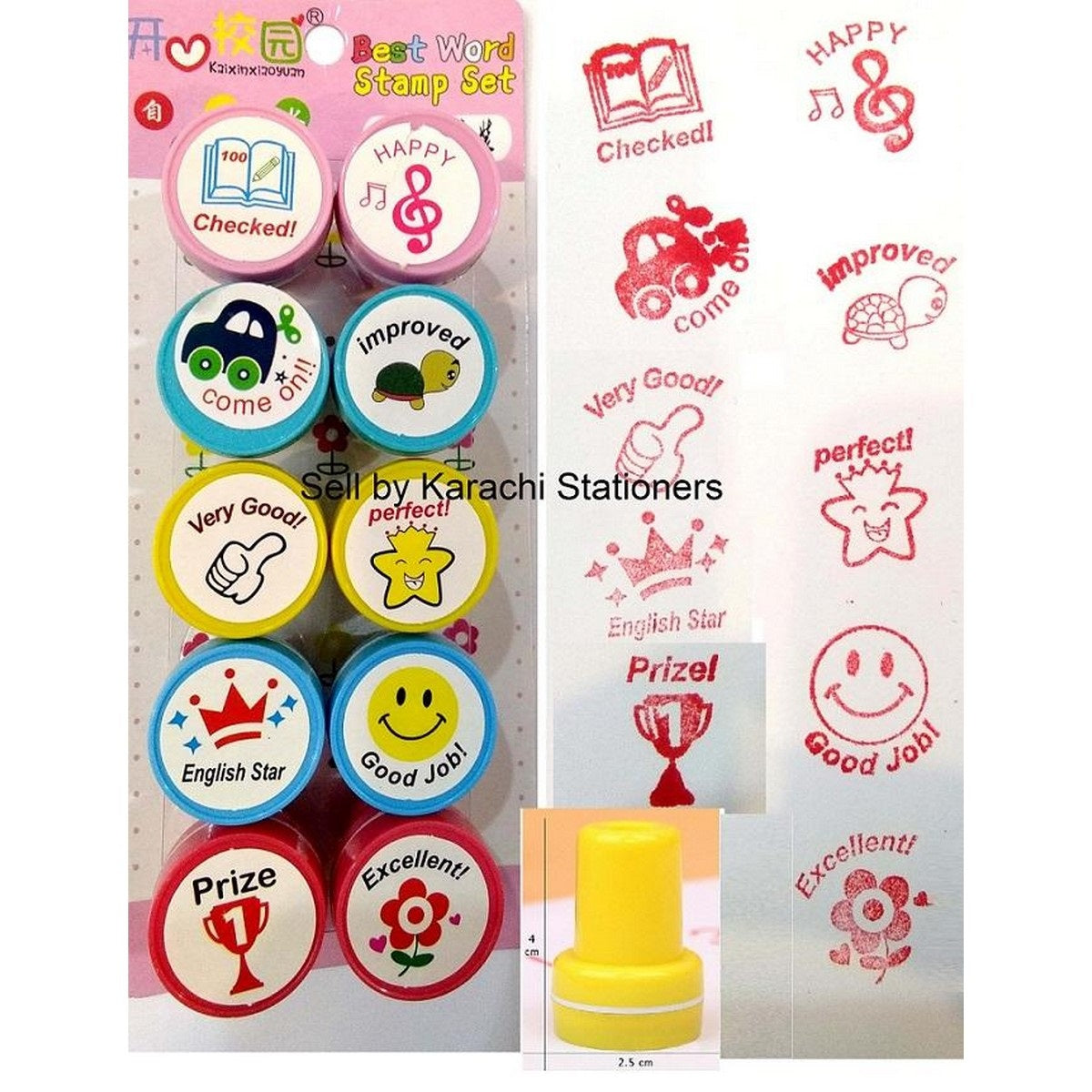 Set of 10pcs Appreciation Stamps star smiling face, nice work etc Kids Stamp Set Motivation Sticker School Scrapbooking Stamp DIY Teachers Self Inking Praise Reward Stamps For Scrapbooking
10 different appreciation stamps Perfect, Come-On, Prize, Very Goold, Good Job, Improved, Checked, Happy, Excellent, Eglish Star Excellent for appreication to students Its self inking stamps so no need stamp pad When the stamp will dry then just drop few ink drops on the top of the stamp it will...
Fastest Delivery
Our delivery department is very professional and delivers your orders within 1-5 working days. We are offering our services all over Pakistan. If you are based in Karachi, then you will get your items within 1-2 working days. Thus, consider our valuable items when you are looking for the fast delivery of high-quality products.
Tracking Options
We are sending your orders to you by the well-known professional courier companies. You can track your order any time on our website. You can also contact us if you think your order is taking so long. Our customer support will help you with tracking your orders.
Ensured Quality and Quantity
People are very much stressed while they are considering online products. It is very much difficult for them to trust in regards to quality and quantity of items. Our company is well-reputed in Pakistan and we get this reputed status by the love of our clients. So, don't worry about the quality and quantity of the product as we never compromise on it. We always send the items which are displayed on our site. So, place your order now without any hesitation in regards to quality as well as quantity. For more information, contact us!